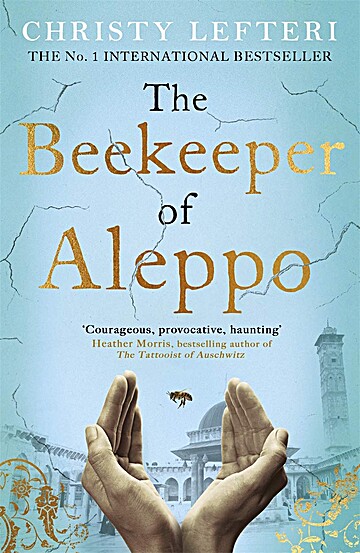 This book is set in 2016 and is narrated by Nuri, a Syrian beekeeper who has a happy life with his wife Afra and their young son Sami, until their world is torn apart by their country's civil war.
With their lives destroyed, they have no option but to flee their country and seek asylum elsewhere. There are two timelines in this book; one is in England, where they have arrived and hope to be allowed to stay, and the other charts their journey there, during which they face constant upheaval and terrible dangers.
I did enjoy the book on one level, but must also admit to being somewhat disappointed because I think I expected so much more. It's such an important topic – and very eye opening regarding the harrowing experiences that asylum seekers face and the lengths that they will go to simply to find somewhere to live where they might not face death on a daily basis. However, while the story itself was interesting, I felt a strange kind of disconnect with the characters – they never felt very fleshed out and I found it hard to invest in them. Even though Nuri narrated the book, he still seemed very much to be at arms length throughout.
Overall, a book worth reading and very relevant in the current times, but could have been much more.