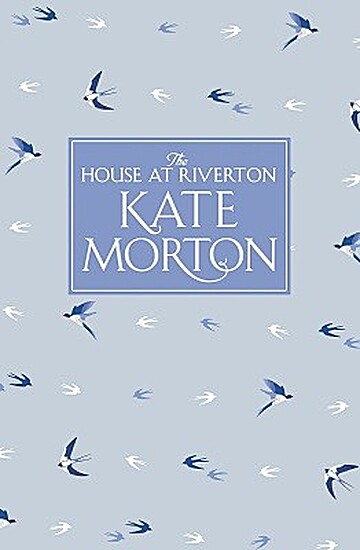 In the summer of 1924, a young poet, tortured by his experiences as a soldier in World War I, kills himself at a party at the grand Riverton House, witnessed by Hannah, the aristocratic lady of the house, and her sister Emmeline, who have never spoken to each other since.
In the present day, a film company are making a movie about the events and approach 98 year old Grace, Hannah's former lady's maid, the only person still living who was there that night. As Grace looks back over her life, the story of the family's life at Riverton and the events that led to the tragic night of the party are revealed.
I was looking forward to reading this book, I like a bit of historical fiction when I'm in the mood, especially if there is an element of mystery thrown in. However, I found that the story took ages to get going and at 150 pages in (the book is just under 600 pages long) I was still waiting for the story to really get started, and found myself getting slightly bored. When the story did pick up though, I started to really enjoy it, and the last quarter rattled along brilliantly, with an excellent ending that kept me guessing.
The writing style flows well, which is what kept me going even while I was waiting for something to happen; I would say that the book could have been about 150 pages shorter throughout and that would have kept the story tighter. I did like the dual timelines, with the older Grace looking back over her life, but the younger Grace's story being told as though it was in the present not the past. This also meant that there was a lot of foreshadowing although we know from the very beginning that it is going to end with the night of the infamous party.
Overall a decent read, and an author I would probably explore further.