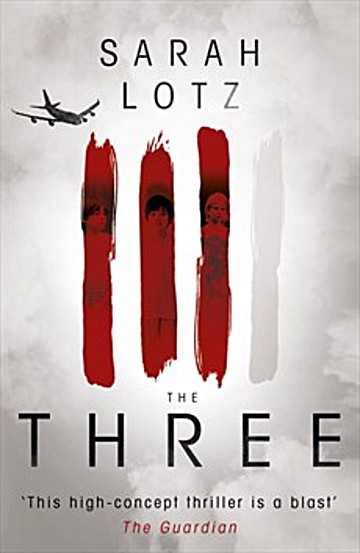 When four aeroplanes on four different continents all crash on the same day, the world is stunned. The only survivors are a woman who survives just long enough to record a message which has far reaching consequences, and three young children. In the aftermath of the tragedy, these children (collectively known as The Three) become the subject of intense media scrutiny and all sorts of theories about how or why they lived and who or what they really are. Some religious fanatics claim that there are three of the four horsemen of the apocalypse and a sure sign that the Rapture is soon to come. They manipulate this to their own ends, with their machinations affecting the highest powers in the United States. Others claim that the children are aliens or worse.
After opening with a vivid description of one of the aeroplane crashes, the story is then told as a series of Skype interviews with relevant parties, tweets, blogs, newsclips, online chats etc. This means that the reader is given snippets of information at a time, with differing points of view and opinions, helping to fit all the pieces together. It's an interesting format and one I liked.
As for the story itself, the premise had me hooked from the start, and I thought the book opened really well. However, I don't think it kept up its momentum throughout; there were some parts that I REALLY enjoyed and others which, although I didn't actually dislike them, seemed unnecessary and dragged the story down somewhat. I think a bit of extra editing would have made a big and positive difference.
My favourite parts, without giving away any spoilers, were Paul Craddock's sections – he was the uncle of one of the survivors and events had a huge impact on him; and the way the religious fanatics twisted events to suit their own agenda. These parts actually felt scarily realistic.
I do think the ending let the book down slightly – I don't know what I was expecting, but I wasn't overseen on what happened. Nonetheless I still enjoyed the book overall and definitely look forward to reading more of Sarah Lotz's work.