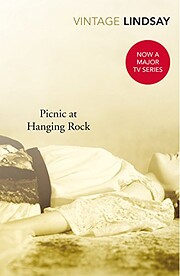 I first read this book when I was a teenager, and if I cast my mind back through the many years that have passed since, I'm fairly sure that at the time I thought it was a true story. It isn't, but that doesn't take away from the enjoyment of the reading.
The story is, on the face of it, fairly simple. In Victoria, Australia in 1900, the students and two teachers as the prestigious Appleyard School for young ladies are preparing to go for a Valentine's Day picnic at the famous landmark Hanging Rock. During the picnic, four of the students go off for a walk and only one returns, in a state of hysteria, and unable to recall what has happened to the other three young women. Also missing is one of the teachers.
The book explores the ripple effect of the disappearance and how it changed the lives even of people who were initially only on the periphery of the story, and illustrates how one event can have far reaching consequences. The disappearance itself happens in the first quarter of the book and the rest of the book deals with the after-effects.
I did enjoy this book very much, both times that I read it. There was a surprising amount of humour, or at least acerbic wit, but the main atmosphere is somewhat ethereal and dreamlike. My favourite characters were the coachman Albert Crundall and Madamoiselle De Poitiers, the French teacher who genuinely cared about her students.
It's a short read (just under 200 pages) but an enjoyable one, and I would recommend it. I'd also like to see Hanging Rock for myself!